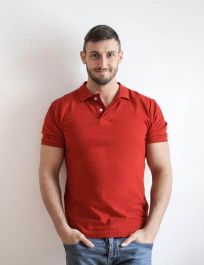 Our Track Record: Over 1,000 Websites Ranked on Google
We've helped over a thousand websites reach the pinnacle of Google's search rankings, and we're not stopping there. It's not just about getting ranked; it's about maintaining that position and growing your online presence consistently. We've perfected the art and science of SEO, staying on the cutting edge of the industry's ever-evolving best practices.
The Trinity Street Advantage
Our home base is at 6-9 Trinity Street, Dublin 2, where we've built a culture of innovation, collaboration, and relentless pursuit of excellence. Our team is a diverse group of dedicated professionals who love what they do, and this passion is palpable in the results we deliver.
Why Choose Us?
Proven Results: We don't just promise results; we deliver them. With over a thousand websites ranked on Google, we have a track record you can trust.
Experienced Team: Our team is comprised of SEO experts who understand the nuances of search algorithms, ensuring that your website ranks consistently.
Tailored Strategies: We don't offer one-size-fits-all solutions. Every business is unique, and we craft SEO strategies that align with your specific goals and target audience.
Transparency: We believe in open communication and complete transparency. You'll always know what we're doing and why.
Latest Techniques: The SEO landscape is constantly evolving, and we stay ahead of the curve, implementing the latest techniques to keep your website on top.
Local Expertise: Based in the heart of Dublin, we understand the local market and can help you reach your target audience effectively.
Join Our Success Story
Are you ready to see your website soar to the top of Google's search results? Partner with us and become a part of our success story. Let's work together to turn your online dreams into reality.
To get started, simply reach out to us at info@dublinseocompany.com . We're excited to embark on this journey with you and make your website a search engine sensation. Join the Trinity Street SEO family and experience the power of digital success.